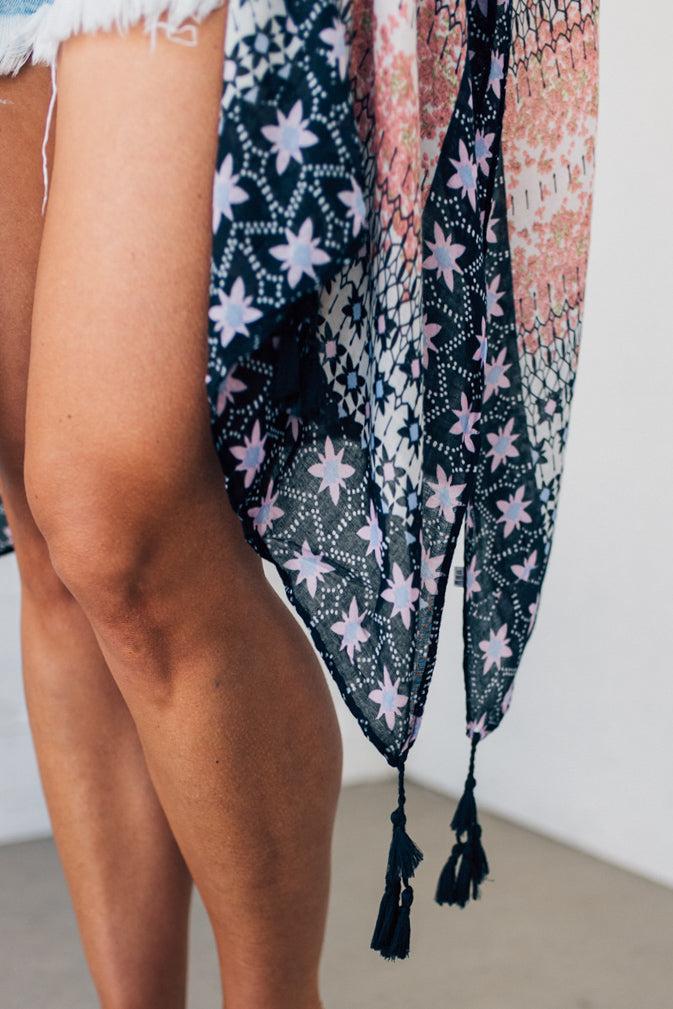 Glory Printed Tassel Kimono
Shipping calculated at checkout.
Be charmed by this Glory Printed Tassel Kimono. Made from multi-print fabric, it features intricate tassels and an open front with a square cut. A graceful piece that allows for stylish draping. Perfect for making a statement.
100% Polyester
SIZING:
One Size fits most

Model is 5'4" and wears a size 5.
MEASUREMENTS:
-
*Measurements are approx and can vary by 1/2"

Ships from Utah within 1-3 business days of order being placed.

Limited stock based on vendor availability.