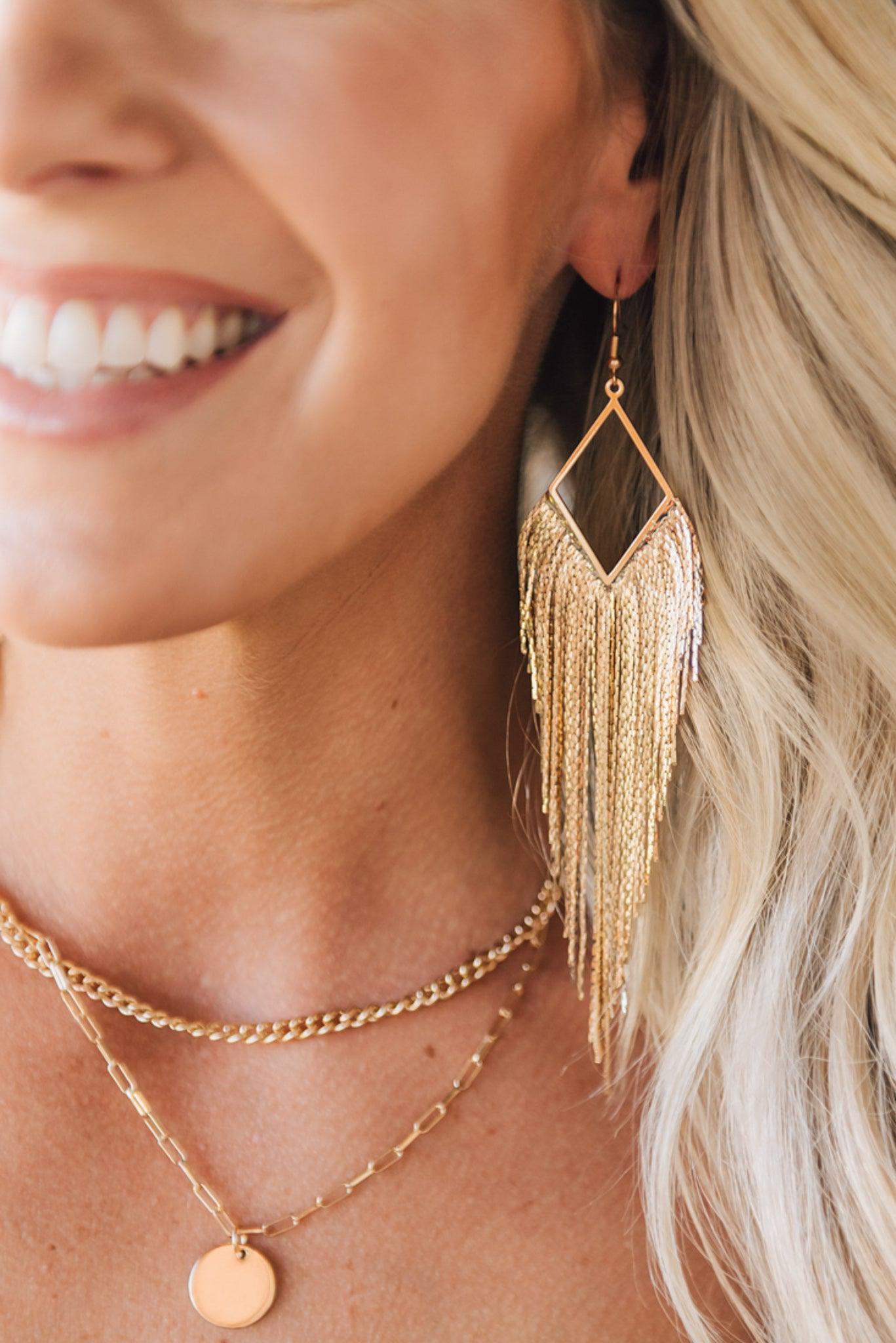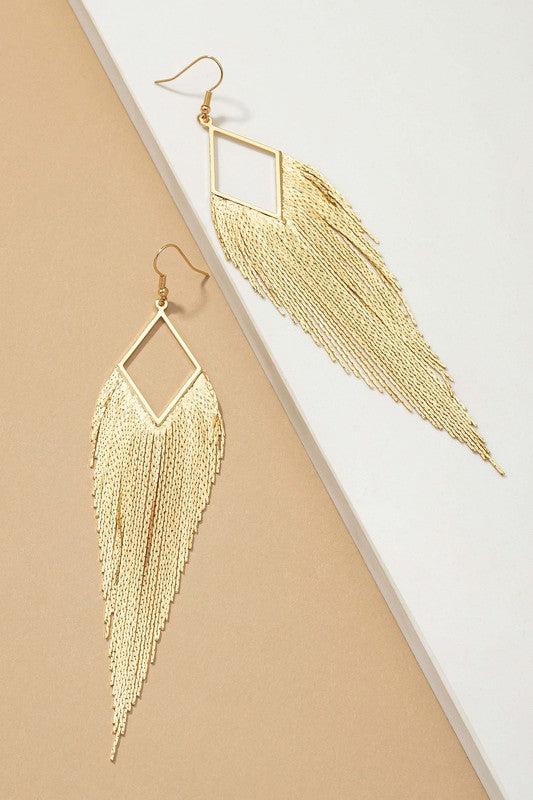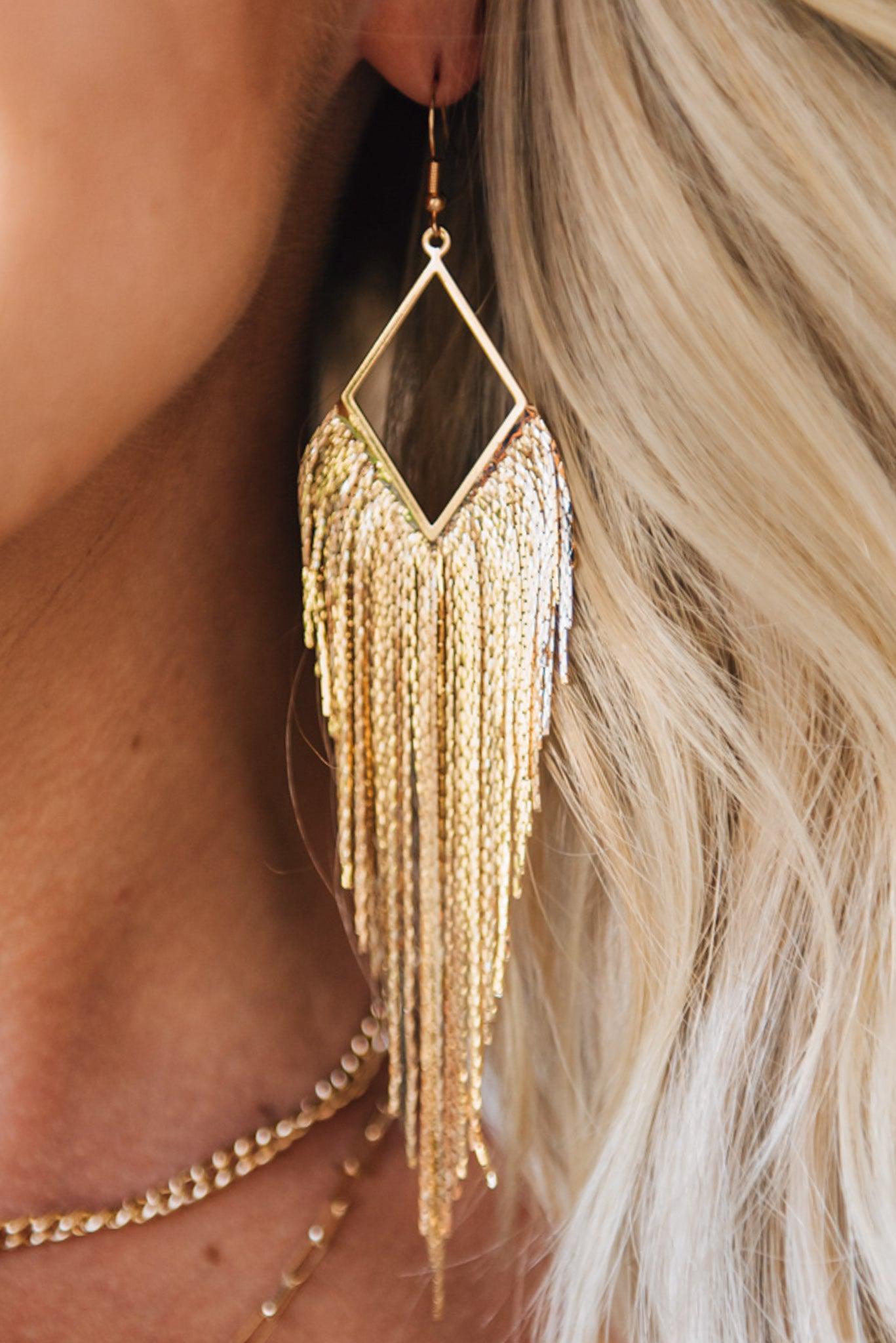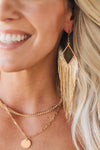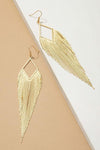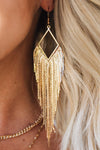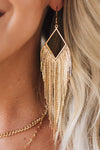 Diamond Drop Tassel Earrings
Shipping calculated at checkout.
Shoulder duster diamond hoop drop earrings with chain tassels.
Very light weight.
Fish Hook

Shiny Gold Plating
Iron Hoop and Brass Chain Tassels
1.5" x 6"
**measurements may vary by 1/2"

Ships from 

Utah within 1-3 business days of order being placed.

Limited stock based on vendor availability.