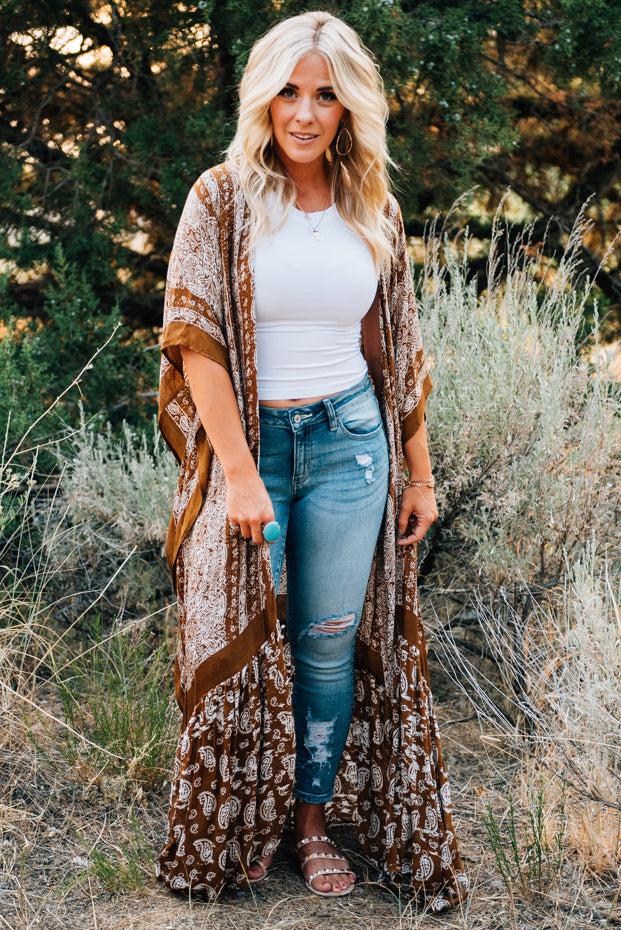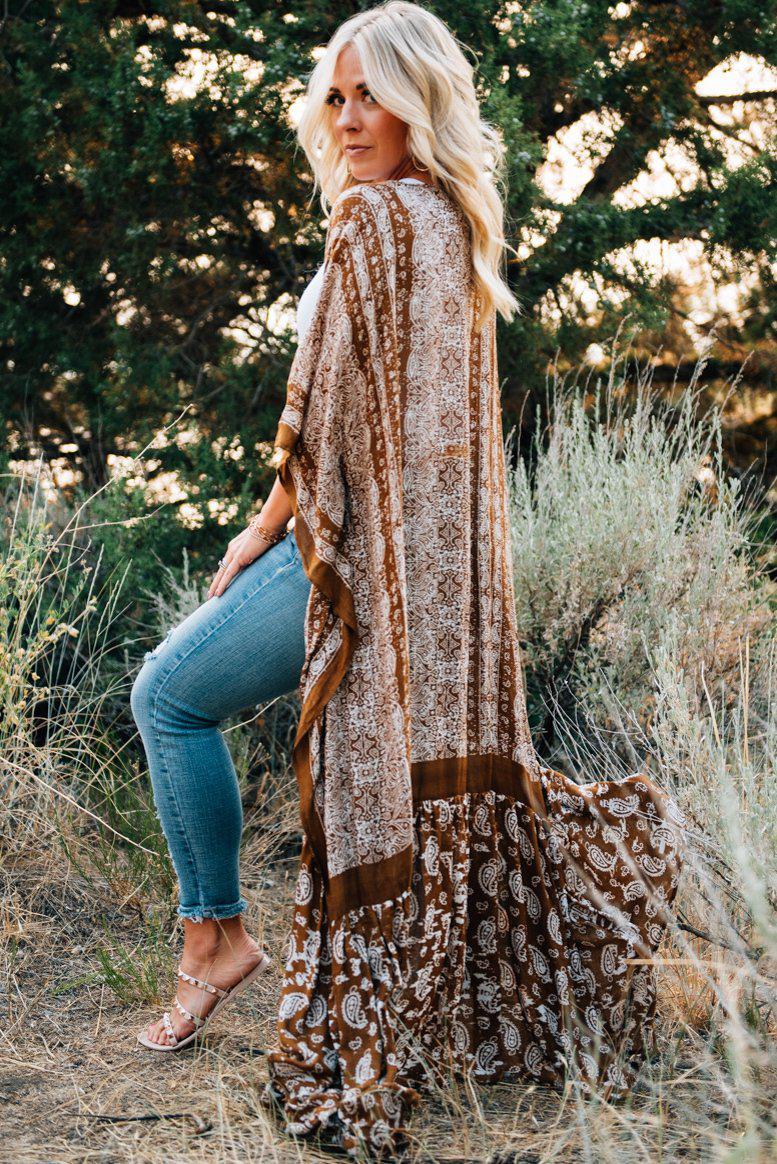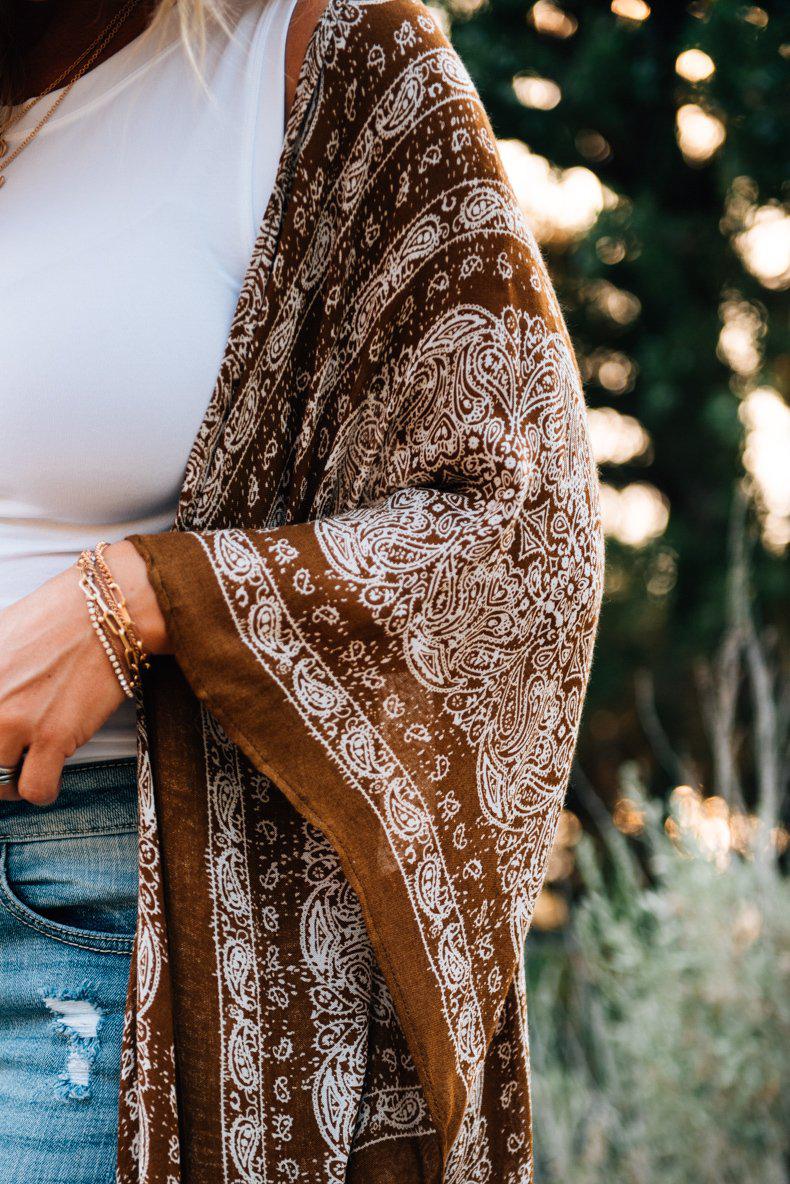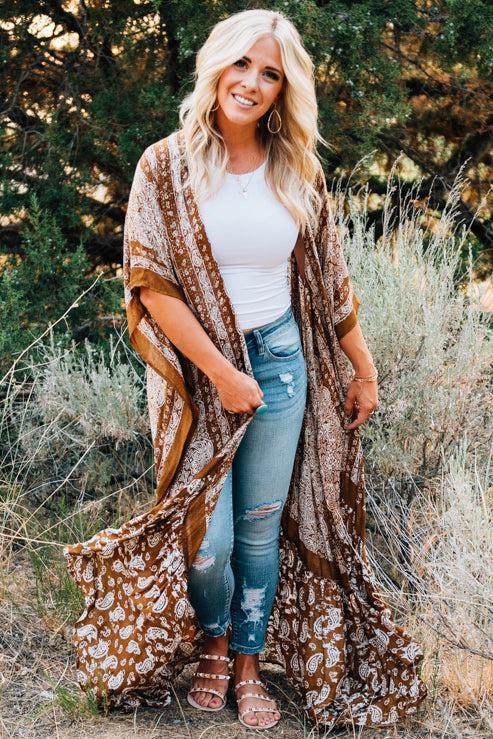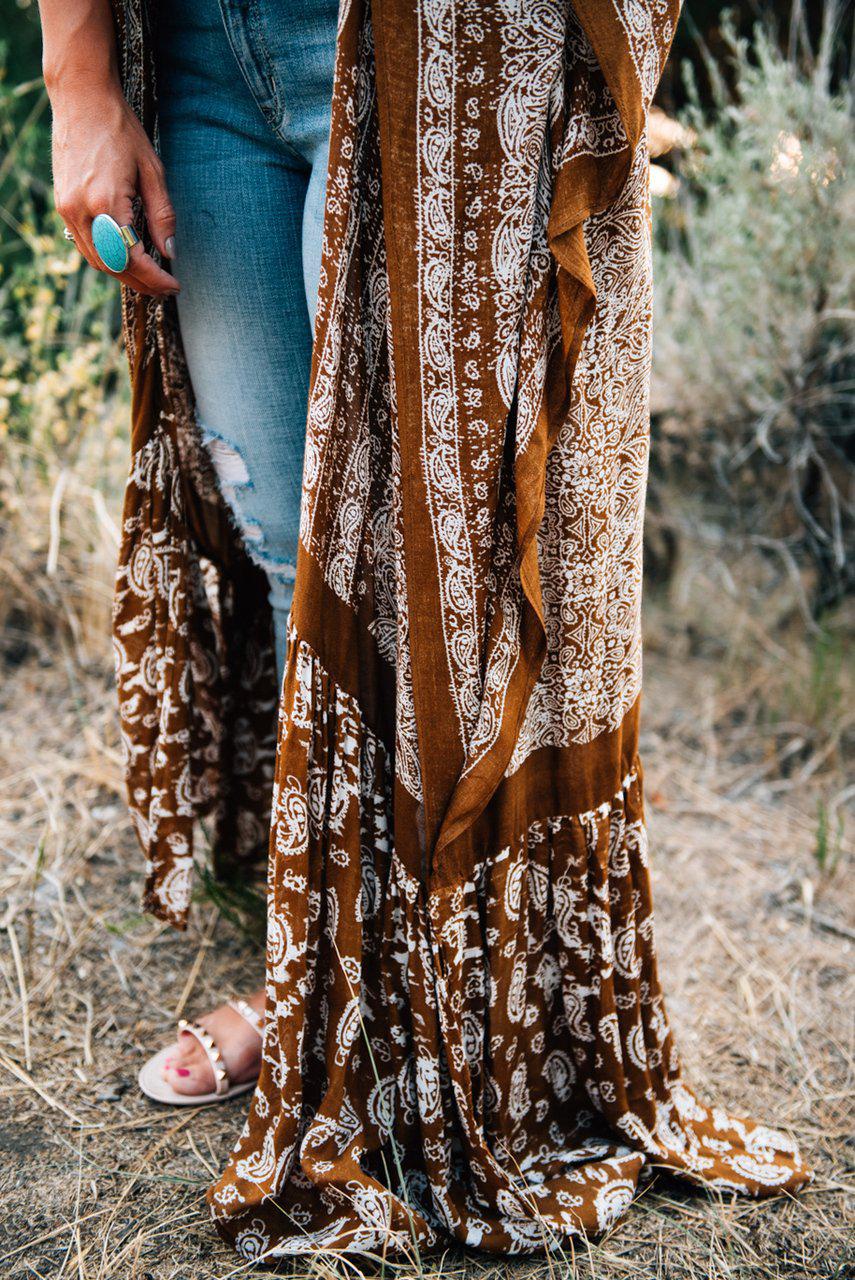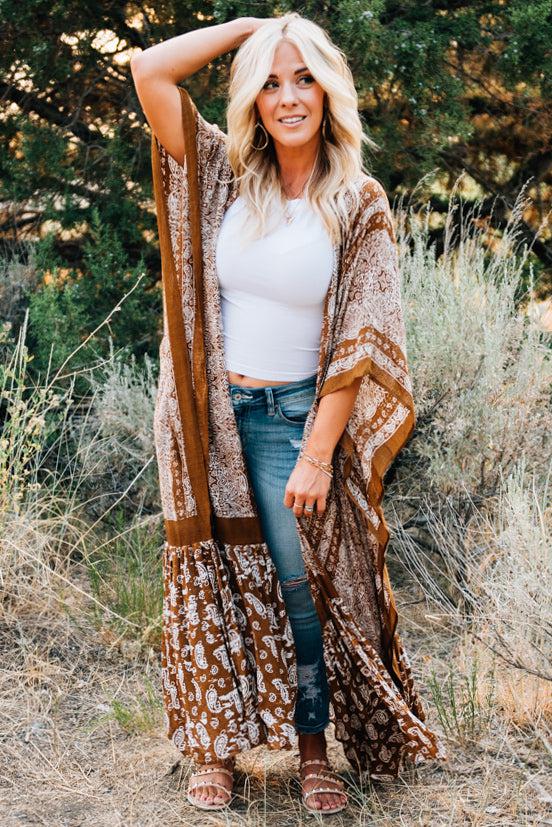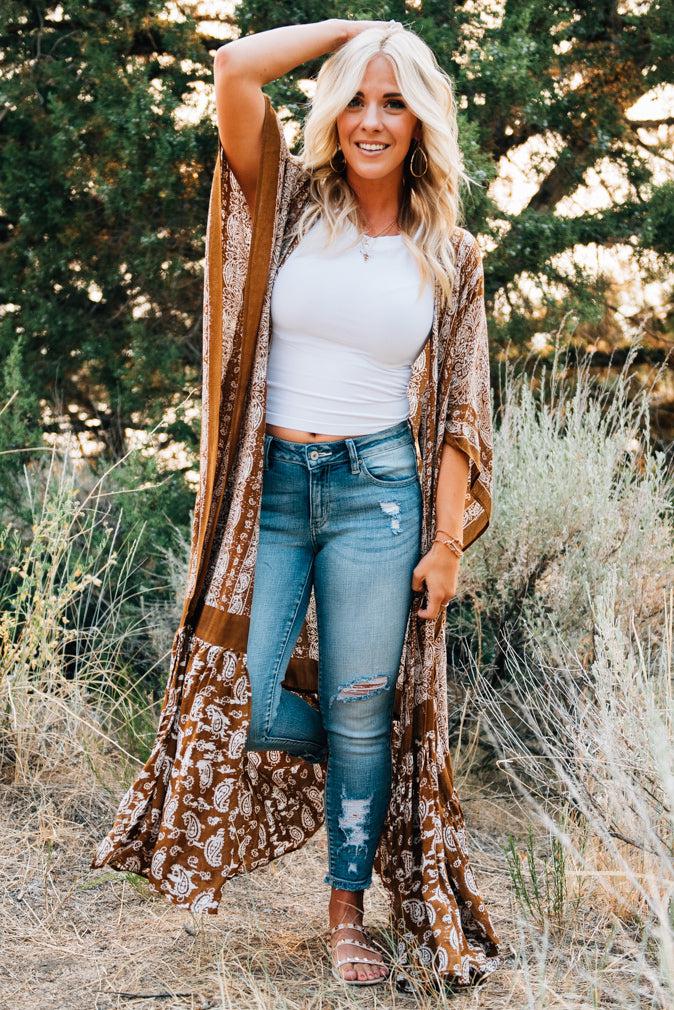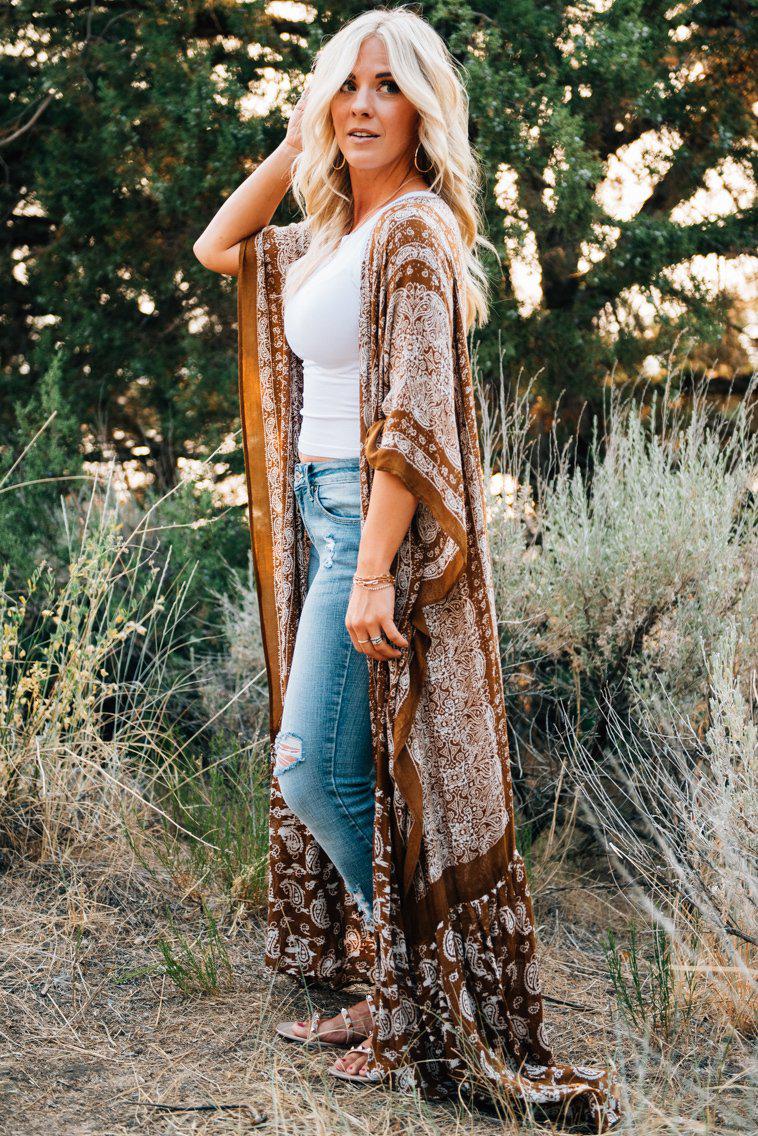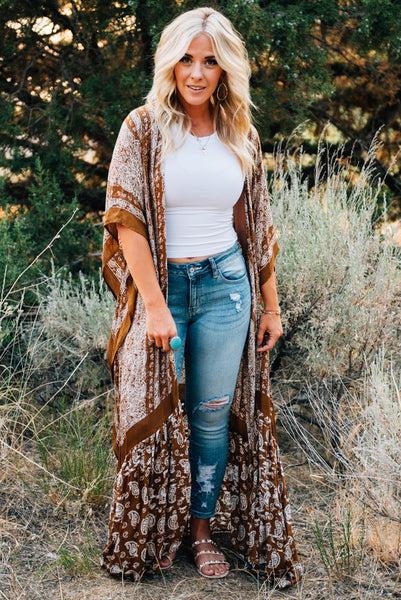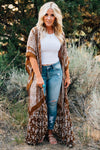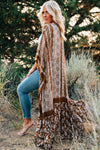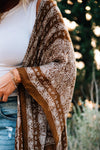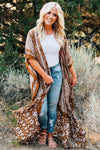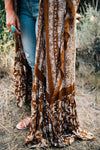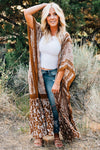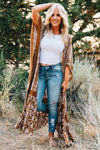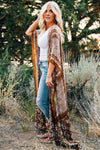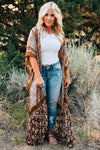 Handkerchief Kimono
Shipping calculated at checkout.
Boho printed, vintage handkerchief style kimono! Perfect with rich brown toned color for fall that is easily thrown on over your favorite tees and jeans! Ruffles accent each side, as well as the entire extra-long bottom hemline.
100% Polyester
SIZING:
One Size fits most

Model is 5'4" and wears a size 5.
MEASUREMENTS:
-
*Measurements are approx and can vary by 1/2"

Ships from Utah within 1-3 business days of order being placed.

Limited stock based on vendor availability.