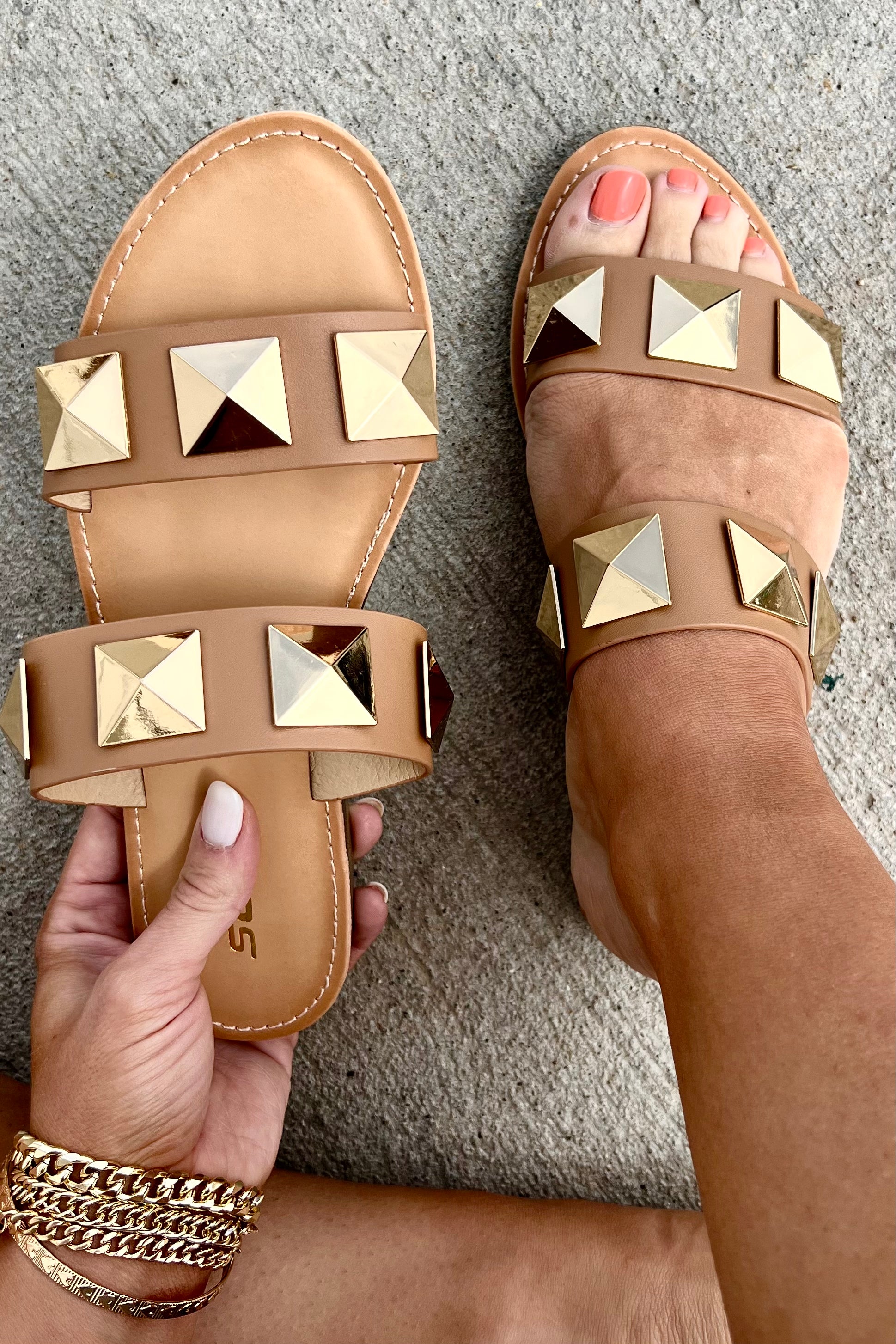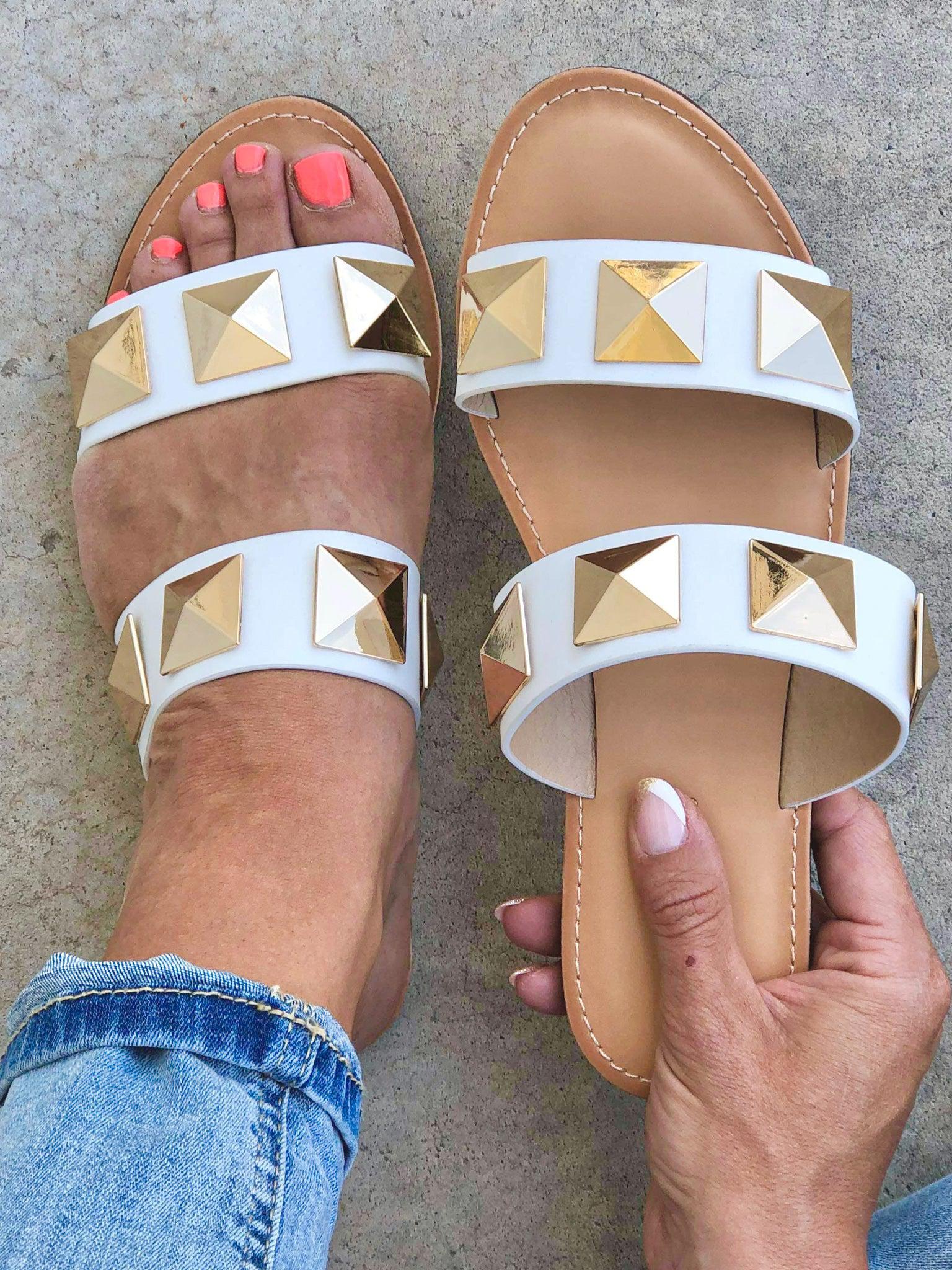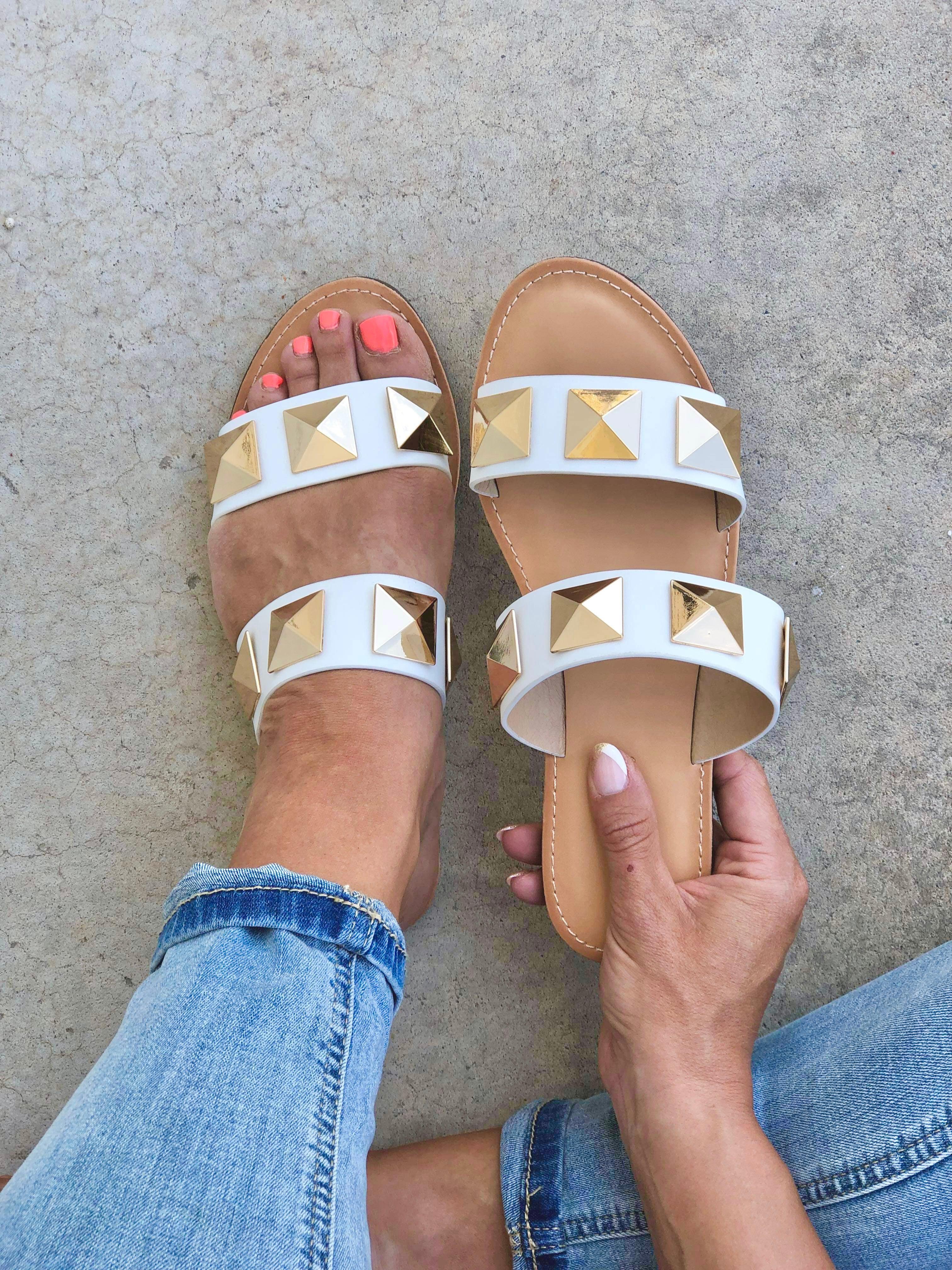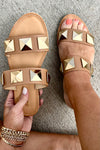 Ashley Oversized Stud Sandals
Shipping calculated at checkout.
Take your summer sandal game to a WHOLE new level with double strap, gold studded accent sandals in a vegan leather you can feel good about wearing! They fit nice and snug on your foot, giving you pep you need as you walk about your day!
1/2" Platform

True to Size

Open Toe Box - allows toes to move more naturally.

Open Toe - keeps your feet dry and odor free. All of these are to provide your feet all-day comfort.

Gold Studded Accent
**measurements may vary by 1/2"
Ships from 
Utah within 1-3 business days of order being placed.
Limited stock based on vendor availability.